Your Osler Journey is to be used for informational purposes only. It is not a substitute for medical advice. You should always consult a doctor if you have any questions regarding the information set out in the "Journey".
The Osler Thoracic Diagnostic assessment program
The Thoracic Diagnostic Assessment Program (DAP) has a rich history of cutting-edge care for patients with lung and esophageal cancer. Physicians from Osler perform 95% of all lung and esophageal surgeries using a minimally invasive approach, and have taught these techniques to other surgeons thoughout Canada. A minimally-invasive approach means a faster recovery, with less post-operative pain.
Patient-centered care is our number-one priority. Our goal is to maintain and improve your quality of care by making the process of diagnosis and treatment more efficient and supportive. We reduce your number of visits, we clarify each step of your care experience, and we provide you and your families information on demand. We do our best to help make this process as transparent as possible, and to support patients and their families through this difficult time.
Our DAP accepts referrals from any physician who has a patient that presents with a suspicious Chest X-ray or CT scan.
Your Osler Journey
"Your Osler Journey" is a unique way for you to learn about what to expect as you move through the Lung Cancer Treatment Pathway at Osler.
Here we take you through the very personal experience of Mr. Paul Ross:
Paul's case represents his journey through lung cancer. Everyone's case is unique. You may require more or different visits than Paul, and you may go through some different tests.
This information is not intended to contradict or replace your physician's advice or personalized treatment plan for you. It is meant to serve as a reference for terms, tests, and steps you may encounter on your own journey.
You should ultimately consult your own physician on the specific steps in your journey.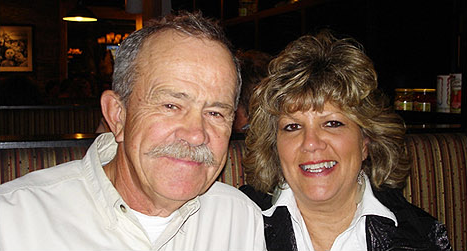 Paul is a 65 year old married gentleman. He is a father of one son, and recently became a grandfather! He is healthy, besides being a smoker for 30 years. He tried quitting many times, but was never completely able to stop smoking.
This virtual timeline will guide you through Paul's experience. His experience is typical of what most patients within our Lung Cancer DAP can expect.
Paul's timeline can be divided into key visits, with the first visit being the day he talks to his family doctor about some concerning symptoms he's been having: Day 1.
Mr. Ross' Lung Cancer Journey